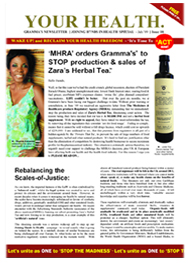 BALANCING THE SCALES OF JUSTICE

RECLAIM CONSUMER RIGHTS / HEALTH
CHOICE & ZARA'S HERBAL TEA!

GRAMMA'S OMEGA OIL GAINS APPROVAL
FOR PREGNANT & POSTNATAL WOMEN

REAL LIFE CUSTOMER TESTIMONIES



CELEBRITIES JOINING HANDS

JOINING HANDS - SIGNATURE RANGE
ONE GEMSTONE BRACELETS WILL HELP
LUCY RECEIVE 'PAIN-FREE' OPERATION



CANCER ALERT -
BOTTLED WATER IN CAR IS DANGEROUS
OH NO, IS WATER NOW BAD FOR US?

A TIME FOR HEALING EXHIBITION.







''MUM IF I WAS DIAGNOSED TERMINALLY
ILL, WOULD YOU HAVE ME KILLED?




WOMAN'S OWN FEATURE...
'TEA CURED OUR ZARA".


FEATURE LINKS
WORKING WITH THE PRINCIPLES OF LOVE

DREAMS CAN COME TRUE

YOUR HEALTH
ONLINE MAGAZINE ] Spring - Winter 2009
SPECIAL EDITION ] issue 7.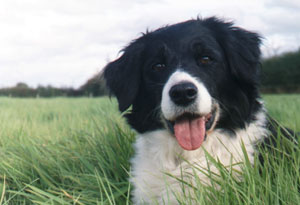 THE TRIBUTE HALL
Saying goodbye to our friends we have loved and lost throughout this year.


Thank you
for your contributions...

I would like to personally thank all who have contributed to our Tribute Hall to-date. We are working very hard to complete this section as soon as possible and ask if you could bare with us a little longer.

Meet Holly
this seasons cover girl!

"There will never be another like her - ever. I talk to her every day and keep her ashes close to my bed at night. I miss her

...

"


Read holly's full story.

Dear 'Tiny'

"Mr & Mrs Clarke sadly lost there beloved Tiny this year to Cushings Disease, read their beautiful poem dedicated to him below..."

"Our beloved Tiny
So full of life
Brought loads of happiness
Especially to my wife
Although in body he has died
His spirit has not
He will always live forever
In our home and in our hearts
It is comforting to know
That if we wish at night
We can still give his little casket
A goodnight pat."

This page is currently being updated...