The inspiration behind this unique, ethical & exciting enterprise is pioneering businesswoman - Dounne Alexander MBE (61), whose Afro-Caribbean ancestry respected, embraced and looked to 'natural foods, traditional folklore herbalisim, spirituality & self-healing' to maintain life long health. In 1987, Dounne decided to follow in their footsteps and created GRAMMA'S to specialize in manufacturing premium quality, Traditional Herbal Foods - based on their ancient principle that 'Natural Foods were meant to Feed & Heal'. The first to integrate 'natural foods with medicinal & culinary herbs' for optimum / sustainable health, Gramma's exclusive product range… aids digestion; cleans, nourishes & alkalizes the blood, boosts immunity, improves energy and circulation, plus enhances overall 'whole-body' health. Exuding an explosion of deliciously rich aromas and flavours, which has become the distinctive hallmark of GRAMMA'S.
Raised on good old fashioned home-cooked meals, Dounne appreciates its valuable importance to family relationship and health. Therefore, she specifically developed each product with all the essential ingredients required, to inspire and excite you to become more creative in the kitchen. So EASY TO USE - Gramma's gives you the tools and confidence to prepare delicious, mouth-watering, healthy meals for you, your family and pets.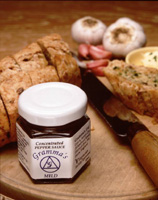 Dounne says:- "Healthy eating should begin at home, with cooking as an enjoyable, health enhancing, shared experience. It is my hope that Gramma's products will encourage you to 'breathe life' into your meals and take 'health' back into your own hands".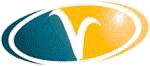 Gramma's products are approved by the Vegetarian Society.